I have been meaning to rework our 2 main work tables for awhile now....about 6 years!
I have a separate part of the workshop...the Office which is about 50sq m and has the plotters, Edge, etc. Out in the work area we have 3 main tables, these 2 long ones which are 5m x 1.2, so when pushed together we have 10m work surface. However they are abit low for the back, and I had thought of making a frame with a lower shelf area for all sorts and putting them on industrial castors/wheels with brakes, so they were easier to move around, I just wondered before we change things if anybody else had better ideas or smarter solutions.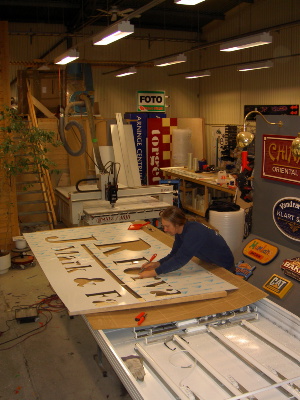 and looking back up the other way...